It's all about you! You rediscover yourself, unleash your potentials dan be the New You! – A strong motivation to me and to my clients.

Boy Henry or people called him mas Boy plunged into the field of coaching since 2019. Not to speak of he has more than 22 years experience as Trainer and Facilitator with more than 3000 training hours.

Mas Boy dedicates himself by helping people whether executives, professionals or personal to find and unleash their potentials, therefore they can perform theirselves to the fullest.

He uses his experience of over twenty years in a Creative Industry, the biggest Radio Network Company to develop creative-productive environment in every session he had with his client.

With his Industrial & Organizational Psychology background, along with Public Relations Competencies, he has a solid understanding and skills dealing with people from different types of profession, educational background, culture and experiences.

His involvement with Toastmasters International, an International Organization of Communication Skills, Public Speaking Skills and Leadership Skills, provides him with the ability to listen, question, explore, evoke and encourage people to rediscover themselves and express their best self.

Following his passion in helping the Executives, Professionals and Individuals, he specialising his services in Corporate Leadership, Career & Self-Growth Coaching.

As a Corporate Leadership Coach, mas Boy works with middle to senior leaders to develop their leadership capabilities and explore potential opportunities to drive their performance.
As a Career Coach, mas Boy works with professionals and talents to clarify their career journey and grow continously with it. As a Self-Growth Coach, mas Boy works with individuals to identify their strengths and aspirations and generate life options that fulfil their goals.
Master Degree: Industrial & Organizational Psychology | Medan Area University
College Degree: Industrial Engineering | Sumatera Utara University
2020-Present : PR-Corporate Relations, Masima Radio Network
2018-2020 : PR-Media Relations, Masima Radio Network
2013-2018 : Senior GM, Masima Radio Network (Delta FM & Prambors MDN, BDG,
JOG, SBY & MKS)
2002-2013 : GM Masima Radio Network (Delta FM & Prambors MDN)
2006-Present : Trainer & Facilitator John Robert Powers (JRP) Indonesia
2000-Present : Trainer & Facilitator Radio Management Skills
Certified Executive Coach | Coaching Indonesia Academy
Certified Professional Coach | Coaching Indonesia Academy
Certified Visionary Communication Proficient | Toastmasters International
Certified Team Collaboration Proficient | Toastmasters International
Certified Management Development | Prasetiya Mulya Business School
Certified Bahavioural Analyst | Belatek Consultant
Apa kata klien
Pak Boy, telah menambah insprisasi dan menstimulasi berpikir saya lebih maju
Ali Bangun Gea
Executive Director
Selama coaching, Coachnya membantu saya fokus dengan arah obrolan.
Siti Rahmah
HR Officer
Coach Boy memancing saya mengeluarkan ide brilian, alternatif-alternatif bisnis yang tepat dan pas sesuai lahan yang tersedia dan situasi saat ini. Mantap
T.Ivan Richard
Investor
We had a great conversation that motivated me to apply quick action toward my goals
Busmart Zuriantomy, ST, MT
Vice President Construction Business Development-Building Division
komunikasi dengan Bapak Boy Henry, cukup dapat membuat saya merubah pola pikir saya menghadapi anak saya dirumah, saya yakin dapat meperbaiki hubungan saya dengan anak saya dirumah, terimakasih banyak Bapak Boy Henry..
Firsta Maynasari
HR Officer
The session and insight given by the coach is very helpful
Araminta Fadhila HHP
University Student
Terima kasih Coach sudah memberikan insight yg mencerahkan dan memberikan alternatif solusi untuk menghadapi permasalahan/problematika di era pandemik
Aditya Dani Nugraha, SH
Head Of Legal Department
Coaching helps me become aware of my thoughts, feelings and actions during this time. [Coaching has made me aware of my thoughts, feelings, and behaviors.]
Tatag Winarso
Asisten Manager GA
New Video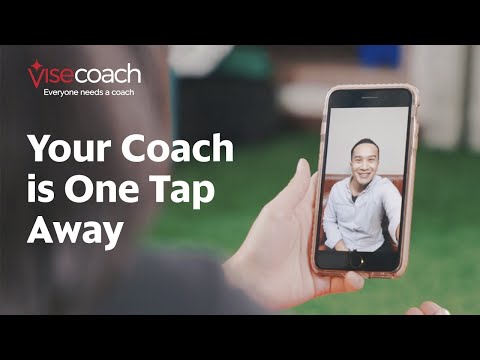 Video
Bayangkan jika Anda punya partner yang tidak hanya bisa diajak be...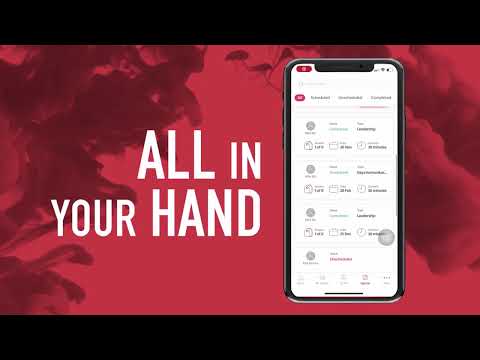 Video
Get ready to enter the new era of coaching. Find coaches with you...