About Widayanto
Between stimulus and response there is a space. In that space is our power to choose our response lies our growth and our freedom (Viktor Frankl)
Management is efficiency in climbing the ladder of success; leadership determines whether the ladder is leaning against the right wall. (Stephen Covey)
Widayanto brings more than 25 years of leadership, management, and advisory role in HR function of several large corporations in various industries, such as Oil & Gas, Chemical, Pharmaceutical, and Consumer Goods. He is graduated from Physics Science in University of Indonesia, a Certified Professional and Executive Coach from Coaching Indonesia Academy, and a Certified Human Capital Manager from BNSP.
He is known as an analytical thinker who prefers to be fully objective in his work. He is seen as practical, trustworthy, and dedicated to preserving traditional values. He is driven by a sense of responsibility which he accepts willingly. As a team player he ensures decisions are made logically. He brings a mature and stabilising influence on the team. He encourages a calm environment and helps fosters high quality outputs.
He focused his coaching services in Leadership, Career, and Self-Growth.
Email: Widayanto93@gmail.com
https://www.linkedin.com/in/widayanto-widayanto/125217196
Physics Science - University of Indonesia
BP Berau Ltd - Tangguh LNG
Air Products Indonesia
Otsuka Indonesia
Indofood Sukses Makmur
Dharmala Inti Utama
Certified Professional Coach - Coaching Indonesia Academy.
Certified Executive Coach - Coaching Indonesia Academy.
Certified Human Capital Manager - BNSP.
Widayanto is available to coach you in:
4 session
29 Oct 2020 - 31 Dec 2021
Rebound Yourself merupakan layanan program coaching bagi Anda yang menginginkan pengembangan di area pekerjaan, karir, bisnis, dan aspek kehidupan lainnya. Masukkan detil di bawah ini untuk mendapatkan 1 kali sesi FREE coaching bersama coach pilihan Anda:
Atasi krisis Quarter Life. Ciptakan terobosan di kehidupanmu. Dapatkan 1 kali FREE session dari coach pilihan kamu!
New Video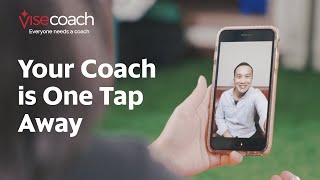 Video
Bayangkan jika Anda punya partner yang tidak hanya bisa diajak be...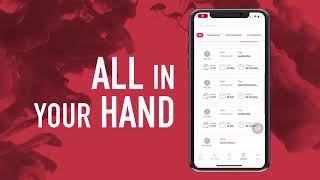 Video
Get ready to enter the new era of coaching. Find coaches with you...