About Aryani Novita
A Certified Professional Coach with passion in helping executives, leaders, professionals,  to have the insight in pursuing their optimal achievement in life, leadership, business, investment and financial.

Experienced Wealth and Portfolio Manager with a demonstrated history of working in the financial services industry. Skilled in Portfolio Management, Wealth Management, Financial Planning, Investment and Entrepreneurship. Strong professional and leadership with a Bachelor's degree focused in Marketing Management from University of Indonesia.
2000 -2019, working as a profesional banker with various international banks: ABN AMRO, ANZ, Standard Chartered, Julius Baer, and Golden Equator Asset Management.
Since 2016, started Accenergy Consulting, a training solution provider in soft skills and technicall skills.
Since 2017 - present, as a Professional Coach, Facilitator, and Financial & Investment Coach as well as Leadership, Career and Life Coach.
Having certified for Professional Coach Certification Program from Coaching Indonesia School, I equipped myself with Certified Advanced Coach Practitioner (Based on ICF) and NLP training. The experiences in the network of international Financial Institutions in Indonesia and overseas provided broad and in dept insights and exposures regarding the scope of organization with diverse global leadership models.
As for the role of a coach, I believe that a client/coachee has the strength/potential in self to be able to overcome challenges or achieve personal goals/targets. What he need is somebody who would open up  his inner blind spots.
Clients:, Business owners of corporates and small medium enterprises on individual basis; Professionals of various industries, i.e. GMF Aeroasia, Lembaga Bahasa LIA, CIMB Niaga, University of Indonesia; Teachers of Yayasan Pendidikan Krakatau Steel, Sekolah Bogor Raya, Kazeto School;  Youth programs : ITB and University of Mercu Buana.
Currently  join as coach Stargate Coaching Indonesia and  Coaching Indonesia Community, also member of Coaching Untuk Negeri Community. 
Certification:
- Representative Notification Framework (RNF) certification Completed Client Advisor
Competency Standard (CACS) Paper 1 and 2
- Certified  Financial  Planner  (CFP®)  issued  by  by  Asian  Banking  –  Finance  & Informatics Institute (PERBANAS), Jakarta, Indonesia
- Life  Insurance  Agent  License  for  Unit  Link  Product  (Bancassurance),  Issued  by
Indonesian Life Insurance Association
- Licensing Representative Sales Agent For Securities Investment Fund produced by Indonesian Capital Market Supervisory Agency, Indonesia
-  Capital Market and Financial Advisory Services  Examination, Module 1B,   held by The Institute of Banking and Finance, Singapapore
- Module 5 – Rules and Regulation for Financial Advisory Services held by Singapore College of Insurance, Singapore
Aryani Novita is available to coach you in:
3 session
28 May 2021 - 31 Aug 2021
Program business coaching untuk memperkuat keyakinan Anda dalam membangun bisnis otentik dari versi diri terbaik.  Dapatkan 1 kali FREE coaching dan 30% diskon di periode promo!
New Video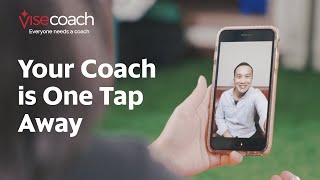 Video
Bayangkan jika Anda punya partner yang tidak hanya bisa diajak be...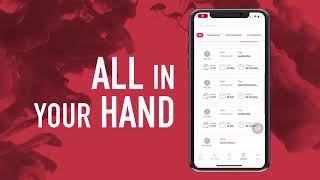 Video
Get ready to enter the new era of coaching. Find coaches with you...