Profile Benita Theda, CHCGM
Benita has 18 years of experience in a wide range of HR functions. She worked in various industries before starting an HR consulting firm. To name a few, recruitment consultant, education consultant, fashion retail, international NGO, palm oil companies, pharmaceutical companies, digital agency, media agency, insurance company, and production house.

Benita brought those experiences and built her HR consulting firm named after herself, Benita Theda Management. Her clients' industry range from old family trading companies to digital bank and tech companies. She helped them in 2 main areas HR system development and people development. Benita believes that good systems create good people and good people create better systems.

Now she is pursuing her passion to help young people find their way in careers and life. To help them better, she gained several certifications in youth ministry, counseling, and coaching. Benita is a certified human capital practitioner from BNSP and Prasetiya Mulya and an Associate Certified Coach from ICF. She is currently gaining her master's degree in marketplace ministry from Bandung Theological Seminary.

Her dream is to help other people grow and create an impact on their lives.

Book a session with Benita here.

ICF Membership ID: 009708897I
2023-2025 Master of Marketplace Ministry (MMin) from Bandung Theological Seminary
2001-2006 Bachelor of Architectural Engineering (ST) from Binus University
Feb 2023-now Executive Coach at Hupo (previously called AMI)
Aug 2022-now Mentor at ADPList
May 2022-now Career Coach, Coach Interviewer, and Coach Instructor at RevoU
Aug 2018-now Managing Consultant at Benita Theda Management
Sep-Nov 2022 Career Compass Facilitator at The New You Institute
Mar 2020-Dec 2022 Guest Lecturer (Career Class) at Binus University
Apr 2019-Dec 2020 Karir Expert at Top Karir
Aug 2014-Aug 2019 Director at Bonsey Jaden
Apr 2005-Jul 2014 various HR positions in learning consultant, recruitment consultant, retail, pharmacy, NGO, and palm oil companies.
Certifications:
- Certified Assessment Center Assessor - PPM School of Management
- Associate Certified Coach - International Coaching Federation
- Certified Executive Coach - Coaching Indonesia
- Certified Human Capital General Manager - BNSP
- Certified Business Coach - Coaching Indonesia
- Certified Professional Coach - Coaching Indonesia
- Certified Internal Auditor ISO/IEC 27001:2013 - CBQA Global
- Professional Certification in Counseling - Virtued Academy International
- Solution Based Counseling Practitioner - The Priority Academy
- Certified General Business Management - Prasetiya Mulya
- Certified Human Resources Management - Prasetiya Mulya
- Youth Ministry - SAAT Ministry Center
- Registered Financial Planner - FPSB Indonesia

Achievements:
- L4 Expert Career Coach - Highest career coach level at RevoU
- ADPList100 Honoree - Most Impactful Mentors of 2022
The Rotary Club of Jakarta Hope, AIESEC, Yayasan Kanker Anak Indonesia, Alumni ILP, ANTIKODE, IFG Life, Single Moms Indonesia, FinAccel, AMI, Generasi Cakap, RevoU, ADPList, Hade Sejati Pratama, Yayasan STT Bandung, Nisson Indonesia, I Am Cotton, and individual clients.

Coaching Program:
- Career Coaching for Bootcamp Grads
- Christian Leaders Coaching Program
Apa kata klien
Ci Theda sangat inspiratif, bisa memberikan pertanyaan2 dan masukkan2 yang membuat jadi berpikir dan menemukan ide2 yang baru..
Ricky Susanto Joeng
Financial Mentor
THANK YOU SO MUCH FOR MY AMAZING COACH KAK BENITAAA! <3 perasaan campur aduk during the coaching session. Ada bingung, senang, terharu, dan berakhir dengan kepercayaan diri saya yang meningkat setelah coaching session. Sukses kak more...
Talitha Adna
Miss Ben always helped me to gain insight, so it helps me map the steps to reach my goals. Thank you, Miss Ben.
Muhammad Hidayatullah
Manager Talent Acquisition & Operations
Terima kasih kak Benita. Ilmu nya kepake banget pas interview. Jadi sangat well prepared. Tips and trick nya kepakee semuaaaaaa.
Nila Novita
General Operation Lead
- Be more confident - Don't overthink what will be faced, just face it - Keep improving, do proper preparation and immediately evaluate to be better prepared for the next interview
Muamar Ibrahim
Administration Staff
Hi Kak Ben! Thank you for the great and fun session kak. Your insights will be really helpful for my next job seeking. I hope you have a great year ahead kak :D
Ravidania Auni
Performance Marketing
terima kasih untuk diskusinya kak
Michael Souw
Student
As usual, our session is very productive, clear and informative. All the insights, recommendation and information are valuable and extremely useful. Many thanks to Ka Benita for giving me the courage to step out of the box and more...
Prisna Lestari
Corporate Secretary & Marketing
New Video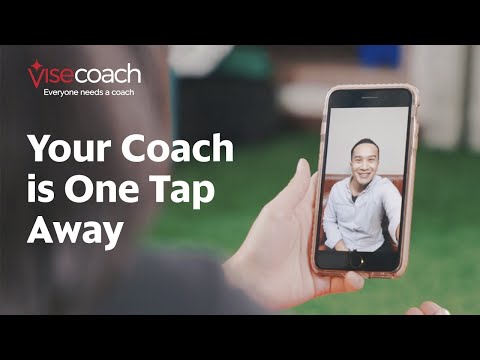 Video
Bayangkan jika Anda punya partner yang tidak hanya bisa diajak be...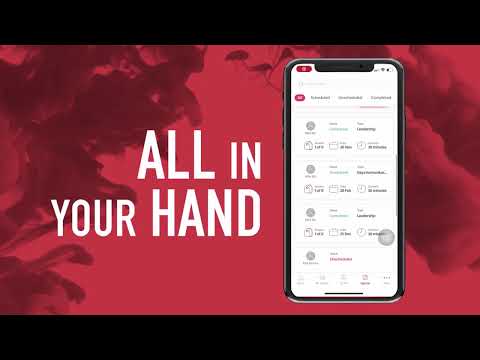 Video
Get ready to enter the new era of coaching. Find coaches with you...