Profile Danny Wangsahardja
About Me
Danny is a senior coach and facilitator with more than 30 years experience in the corporate world. Danny has expertise in executive transformation, neuro-leadership, team and talent development, strategic management and interpersonal communication across industry such as banking and finance, insurance, oil and gas, telecommunication, consumer goods, manufacturing, and consulting. In 2003, after serving as Country Manager for Hilti in Indonesia, Danny has decided to enable others in finding their inner most potential. Discovering that the most important think in life is life itself. Then what kind of life? It is a quality of life. When the quality of life of a CEO is reached then he or she could walk the talk and be a role model. The most important task of the CEO is to develop people. The people will do their most important task is to help clients succeed. The clients will do their most important task is to partner in business. Finally, the business will support the CEO looks great. Danny holds a Master's degree in General Management from Prasetiya Mulya University, Jakarta and a Bachelor's degree in Electrical Engineering from Michigan Technological University, Houghton.
Apa kata klien
Sesi coach ini sangat menyenangkan karena penggunaan komunikasi yg mudah dicerna dan sesuai dengan kehidupan sehari-hari. Dan yg disampaikan oleh coach selalu out of the box, dengan memberikan perumpamaan, sehingga hal tersebut membuka pemikiran saya. Saya merasa sangat mendapatkan manfaat atas sesi ini. Terima kasih coach
BETTY ANGGIA FITRI LESTARI
PLANNING MANAGER
Danny Wangsahardja is available to coach you in:
4 session
29 Oct 2020 - 30 Nov 2020
Rebound Yourself merupakan layanan program coaching bagi Anda yang menginginkan pengembangan di area pekerjaan, karir, bisnis, dan aspek kehidupan lainnya. Masukkan detil di bawah ini untuk mendapatkan 1 kali sesi FREE coaching bersama coach pilihan Anda:
3 session
28 May 2021 - 31 Aug 2021
Program business coaching untuk memperkuat keyakinan Anda dalam membangun bisnis otentik dari versi diri terbaik.  Dapatkan 1 kali FREE coaching dan 30% diskon di periode promo!
New Video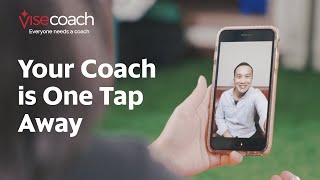 Video
Bayangkan jika Anda punya partner yang tidak hanya bisa diajak be...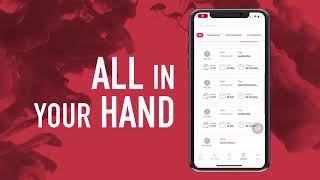 Video
Get ready to enter the new era of coaching. Find coaches with you...