About Ellen Nio
Ellen was awarded Forbes 30 Under 30 Asia and Indonesia in 2019. She had 14 years of experience working in the tech industry, from startups, VC, government, universities, Multinational companies, and the biggest public tech company in Indonesia. 

Her role model for coaching style is Bill Campbell- Trillion Dollar Coach of Silicon Valley and Wendy Rhoades from the Billions (Netflix Series). With that style, Ellen helps CXO, Leaders, teams, and individuals to tap into their greatest potential, unblock their mental blockers, prepare for the upcoming challenge and handle personal struggles such as stress and burnout.

Ellen is currently one of the executives, as AVP in Tokopedia, leading its digital advertisement and marketing solution division that has become the biggest revenue generation driver for profitability for the Tokopedia IPO. 
In Ellen's 13 years of leadership experience, she had led a team of 100+ and has proven in growing by focusing on mid-level leadership and upskilling the team to become a top-notch consultant and talent.

Ellen is coming from a strong tech and product development background, high knowledge of data-driven analytics. She is unstoppable in sales strategy, account management, and client relationship. She also has vast experience in driving innovation and strategic planning.

Ellen also previously led Patamar Capital (a San Francisco-based Impact Venture Capital) in Indonesia's initiatives to Invest in Women. Ellen advocates the benefit of gender-lens analysis in investment. She wants to empower women through investing in impact businesses that benefit women and women-owned businesses and challenge gender biases in business practices. 
 
Prior to working in Patamar, Ellen assisted Jakarta Governor (Basuki Tjahaja Purnama) in pushing forward priority programs of Jakarta Smart City and Transportation, where she worked with all the departments in Jakarta towards digitalization and smart city.

Before joining the Jakarta government, Ellen is the VP of Product in the biggest digital publishing startup (now acquired by Gramedia Digital) in Indonesia, responsible for all aspects of product development and business development.

Ellen holds a Master's Degree in Computer Engineering from South Korea, Ellen speaks 4 languages, Indonesian, English, and basic Chinese and Korean + lots of programming languages.

Ellen's Top 5 Gallup Strength Finder is Strategic, Ideation, Achiever, Relator, and Self-Assurance. 
 
If you are interested in conducting a session with me, drop me an email at nio.ellen@gmail.com or you can register for a complimentary chemistry session here https://ellenniocoaching.setmore.com
Master of Computer Engineering - Kyungsung University, South Korea
Bachelor of Information Technology - Universitas Pelita Harapan
Tokopedia (2019- Now)
- Associate Vice President of Product and Sales Ops in Marketing Solution
- Head of Category (FMCG, Fashion)

Patamar Capital (2017-2019)
- Investing in Women Country Manager

Kantor Gubernur DKI Jakarta(Basuki Tjahaja Purnama) (2015-2017)
- Tim Gubernur untuk Percepatan Pembangunan (Ekonomi dan Teknologi)
- Chief of Staff - Jakarta Smart City

SCOOP (Now Gramedia Digital) (2013-2015)
- VP of Product

Total Soft Bank (South Korea) (2011-2013)
- Business Consultant for European Clients

Universitas Pelita Harapan (2010-2011)
- Network Engineer Project Manager
Awards

- Forbes Asia 30 under 30 - Issued by Forbes Asia · Apr 2019
- Forbes Indonesia 30 under 30 - Issued by Forbes Indonesia · Feb 2019
- 99 Most Inspiring Woman - Issued by Globe Asia · Mar 2019
- 21 Inspirational Women in Indonesia's Digital Movement Issued by Detik.com - Apr 2018
- Women in GovTech 2016 - Issued by GovTech · Dec 2016

Certificate
- Certified Professional Coach (CPC) - Coaching Indonesia
- Certified Executive Coach (CEC) - Coaching Indonesia
- Social Impact Strategy - University of Pennsylvania
- VENTURE DEALS - Kauffman Fellows
- Tokopedia
- ADP List
- Vise coach
- Family office (Confidential)
- Tech Startup (Confidential)
Apa kata klien
Ellen di usia yg muda mampu menemani saya yg jauh lebih senior secara usia. Kemampuan berpikir strategik dengan presence yg kuat dan keinginan mendengarkan yg tinggi, bisa membantu saya menata pikiran menjadi lebih jelas. Thanks c more...
Budhi Martono
Professional Coach
Overall expecting the discussions will be strictly related to work, turns our with her questions linked a lot of points outside of work which affect each other, and give and interesting thought after the sessions. Also encounterin more...
Andre Fajar Insani
Account Manager Lead
I have more insights on what I should do next, and what action plans I should take to get to my goals. Ellen helps me to understand myself better and bring out the potential I didn't know I had.
Suvany Tjie
Content Creator - Financial Consultant
The first session already blew me away, a lot of aha moments I got from Ellen. She is fantastic, like pointing out the fundamental thing for me, a great listner and communicator. With her help, I have so many breakthroughs throu more...
Jenny Fang
Orthopedics and Sports Medicine
Ellen is a very good coach, she helps me to reveal and expose my true concern, fear and encourage me to face them. A very fruitful session!
Kusnadi
Head of Product at Pintu (Crypto App)
Amazing second session with Ellen! She helped me explore important questions and guided me to find the answers. Thanks Ellen!
Jessica Casey Jaya
CEO - Apiary Academy
I really enjoy sharing my stories with Ellen. She has a very good understanding and listens very well. I have a high expectation of our next sessions and hope she could help me achieve my goals.
Benita Theda
HR Business Consultant | Professional Self-Growth Coach and Mentor
I came to the coaching session completely unaware of what coaching is or what coaching can do for my career progression, but i know i needed help going forward, and maybe a bouncing board of outsider perspectives into my current p more...
Aries Setiawan
Business Owner and Founder
New Video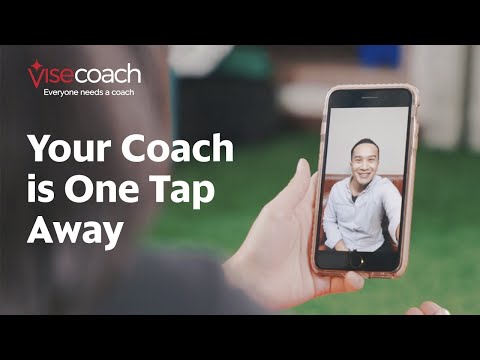 Video
Bayangkan jika Anda punya partner yang tidak hanya bisa diajak be...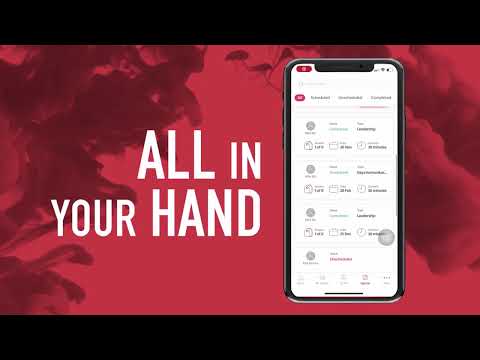 Video
Get ready to enter the new era of coaching. Find coaches with you...