About Hillman Akil
Mr. Hilman Akil has been more than 18 years experience with Engineering; Project Management; Risk Management; Monitoring and Evaluation; as well as Corporate Strategy and Development. He had experienced in working with several projects and organisations on Information & Communication Technology, Oil & Gas, both in public sectors and private sectors with country experience in USA, France, Spain, Morocco, Sultanate of Oman, Hong Kong, Malaysia, Philippines, Singapore, Timor Leste and Indonesia.
He received his bachelor degree in Engineering Science and Applied Physics from "Institut Teknologi Bandung" (ITB). He joined Program Investment Appraisal and Management at Harvard University. He was Fellow of Center for Advance Engineering of Massachusetts Institute of Technology (MIT), Master of Public Administration (MPA) degree from School of International and Public Affairs (SIPA) at Columbia University, Master of Business Administration (MBA) degree from "Institut Superieur de Commerce International (ISCID) de l'Université du Littoral-Côte d'Opale (ULCO), France.
Also, he received British Chevening Award from British Government for Advanced Management Programme at Green Templeton College at University of Oxford; European Union Fellowship for European Policy and Awareness Programme, Institute of Public Administration Ireland and Irish Institute for European Affairs, Katholieke Universiteit Leuven; Indonesian Ministry of Finance Scholarship for Technology and Policy Program, The Economic Institute, University of Colorado; and Leadership Award from Bandung Institute of Technology. Besides, he certified from Lembaga Ketahanan Nasional Republik Indonesia (LEMHANNAS-RI) / National Resilience Institute of the Republic of Indonesia for strategic assessment of national security and stabilization of national values.
He likes Scuba-diving (deepest record 63 meter under sea level - Wetar Strait, Indonesia), Sailing (solo sailing record for 10 days/9 nights - Andaman Sea, Thailand), and Mountaineering (highest record 6119 meter above sea level - Lobuche East, Nepal).
Apa kata klien
Since I have started coaching program with Coach Hillman, I have seen amazing positive changes in the way I face life every day. Coach Hillman's coaching techniques, exercises and amazing energy enabled me to better know myself, my life purpose, my values and goals. I received the tools I was missing to improve my decision making process and feel much more confident knowing now that they are aligned with my life's objectives. He is a fun, positive and energetic doer, gifted with the ability to help people live a better life.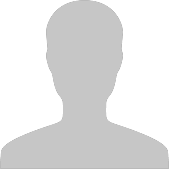 Bruno A. Bastet
Field Operation Director
When I contacted Coach Hillman, I had just finished re-designing my business, its model, its purpose etc. My vision was clear but yet not enough to my taste. I still had hesitations, doubts, questions, and I felt the need to have a stronger, more stable base on which to rely. At this point I decided to invest in coaching. I really enjoyed the whole process. It was very interesting, also exciting, to (re)discover myself through the questions, exercises etc. What I liked is that Coach Hillman never told me what to do or how to think, but offered me tools and methods to raise new questions and therefore find new answers. For the first time, my true interests had become the center of my life, the heart of my business culture, because I finally understood the link they had with my ultimate purpose.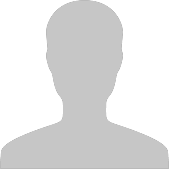 Hisam A. Jabbar
Vice President
The coaching has been really amicable. I have learned how to communicate clearly with my team and to reflect on my leadership skills. Coach Hillman was a phenomenal listener and gave me fantastic sharing for improving my performance. He had that natural ability to make me recognize my own potential and help to guide me towards it.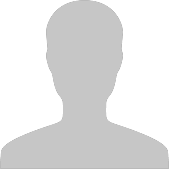 S.C. Sanchez
Business Development and Partnership
Hillman's coaching helped grow my knowledge of myself and impact on others exponentially in a new leadership role. Several coaching meeting topic on strategic planning and people development sessions expanded my ability to be prepared for future challenges. Hillman's direct approach and partnership style allowed my growth to bring immediate impact to my job. Hillman, I appreciate what you taught me and look forward to staying in touch.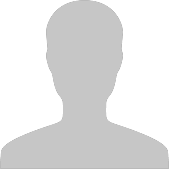 K. Kandy
Vice President Operations
Orang bilang perubahan itu sulit. Saya banyak menggali pemikiran saya sendiri untuk menghadapi tantangan kepemimpinan yang dinamis, membangun team berkinerja tinggi, dan memberikan visi untuk membimbing dan menyatukan team. Coach Hillman membantu saya mengidentifikasi area kepemimpinan untuk dikerjakan Dan Coach Hillman tidak kenal lelah dalam memastikan kebiasaan baru itu melekat.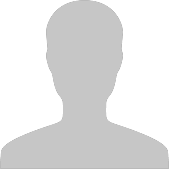 Hendrik Zachary
Senior Manager
Coach Hillman is a fantastic self-empowerment coach. His gentle style and support have helped me tremendously. With the work on values, he helped me lay a foundation for future choices and helped me balance the different aspects of my life. Along the way, there were also fun, practical experiences sharing which helped me move forward with some of my creative self-empowerment behaviour changes. A challenging and thoroughly rewarding process!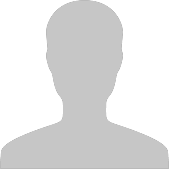 Richard Baker
International Project Advisor
Saya awalnya tidak memahami kebutuhan akan executive coach. Tapi seperti pepatah lama, "Anda tidak tahu apa yang tidak Anda ketahui". Coach Hillman memberi saya sudut pandang yang berbeda. Dengan bantuannya, saya dapat mengenali di mana saya bisa meningkatkan diri dan merubah gaya kepemimpinan saya. Saya menemukan keseimbangan dalam pekerjaan dan kehidupan pribadi saya. Sewaktu saya dalam proses coaching, saya diminta untuk membuat keputusan yang sangat sulit tentang gaya kepemimpinan saya. Dengan bantuannya, hal itu terasa menjadi mudah. Satu-satunya penyesalan saya adalah, saya berharap bertemu coach Hillman diawal karir saya.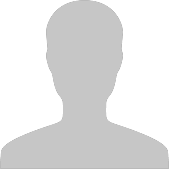 Firman A. Nawawi
Serial Entrepreneur
As a coach, Hillman will forever have a positive impact on my approach to leadership. I found his perspectives thoughtful and insightful, and his communication style was balanced with casual and professionalism. I now see myself more objectively. In the past, a distorted self-image prevented me from identifying areas that warranted improvement - a major stumbling block in my leadership growth and development.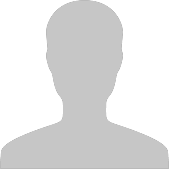 Leticia Ana-Maria Dasilva
Senior Legal Counsellor
Hillman Akil is available to coach you in:
4 session
29 Oct 2020 - 30 Nov 2020
Rebound Yourself merupakan layanan program coaching bagi Anda yang menginginkan pengembangan di area pekerjaan, karir, bisnis, dan aspek kehidupan lainnya. Masukkan detil di bawah ini untuk mendapatkan 1 kali sesi FREE coaching bersama coach pilihan Anda:
New Video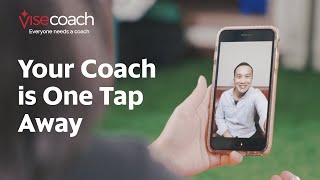 Video
Bayangkan jika Anda punya partner yang tidak hanya bisa diajak be...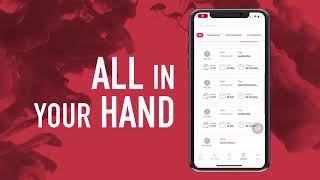 Video
Get ready to enter the new era of coaching. Find coaches with you...