About Hillman Akil
Mr. Hilman Akil has been more than 18 years experience with Engineering; Project Management; Risk Management; Monitoring and Evaluation; as well as Corporate Strategy and Development. He had experienced in working with several projects and organisations on Information & Communication Technology, Oil & Gas, both in public sectors and private sectors with country experience in USA, France, Spain, Morocco, Sultanate of Oman, Hong Kong, Malaysia, Philippines, Singapore, Timor Leste and Indonesia.
He received his bachelor degree in Engineering Science and Applied Physics from "Institut Teknologi Bandung" (ITB). He joined Program Investment Appraisal and Management at Harvard University. He was Fellow of Center for Advance Engineering of Massachusetts Institute of Technology (MIT), Master of Public Administration (MPA) degree from School of International and Public Affairs (SIPA) at Columbia University, Master of Business Administration (MBA) degree from "Institut Superieur de Commerce International (ISCID) de l'Université du Littoral-Côte d'Opale (ULCO), France.
Also, he received British Chevening Award from British Government for Advanced Management Programme at Green Templeton College at University of Oxford; European Union Fellowship for European Policy and Awareness Programme, Institute of Public Administration Ireland and Irish Institute for European Affairs, Katholieke Universiteit Leuven; Indonesian Ministry of Finance Scholarship for Technology and Policy Program, The Economic Institute, University of Colorado; and Leadership Award from Bandung Institute of Technology. Besides, he certified from Lembaga Ketahanan Nasional Republik Indonesia (LEMHANNAS-RI) / National Resilience Institute of the Republic of Indonesia for strategic assessment of national security and stabilization of national values.
He likes Scuba-diving (deepest record 63 meter under sea level - Wetar Strait, Indonesia), Sailing (solo sailing record for 10 days/9 nights - Andaman Sea, Thailand), and Mountaineering (highest record 6119 meter above sea level - Lobuche East, Nepal).
Hillman Akil is available to coach you in:
4 session
29 Oct 2020 - 31 Dec 2022
Rebound Yourself merupakan layanan program coaching bagi Anda yang menginginkan pengembangan di area pekerjaan, karir, bisnis, dan aspek kehidupan lainnya. Masukkan detil di bawah ini untuk mendapatkan 1 kali sesi FREE coaching bersama coach pilihan Anda:
New Video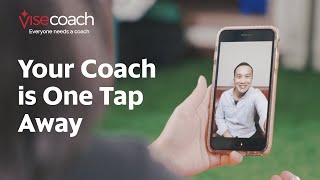 Video
Bayangkan jika Anda punya partner yang tidak hanya bisa diajak be...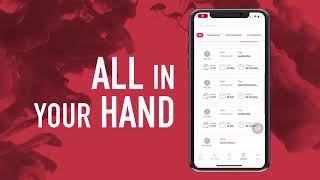 Video
Get ready to enter the new era of coaching. Find coaches with you...