Hello, I am Hning, a passionate and accomplished professional coach dedicated to empowering individuals on their journey of self-discovery and growth. With a thriving coaching career spanning three years, I have accumulated over 500 coaching hours, specializing in career, life, and executive coaching.
My commitment to excellence is evident through my professional certification as an Associate Certified Coach from the prestigious International Coach Federation (ICF). I firmly believe in upholding the highest standards in my practice, ensuring that each coaching interaction is transformative and impactful.
In addition to my coaching expertise, I bring a wealth of corporate leadership experience to the table. Currently serving as the Head of Human Resources & General Affairs at PT Blue Gas Indonesia, I have honed my understanding of organizational dynamics and leadership over two decades, with a successful tenure as HR Director at PT Multi Bintang Indonesia (MBI).
Continuously seeking to enhance my coaching capabilities, I have embraced various coaching approaches, including transformative coaching from Coach Master Academy and Coaching Indonesia, intuitive coaching from Integra Institute, and early exploration of Neuro-Linguistic Programming (NLP). My diverse toolkit enables me to cater to the unique needs of my clients, supporting them in their pursuit of personal and professional excellence.
Beyond my professional endeavors, I am a firm believer in giving back to the community. For several years, I have been an active volunteer with Yayasan Bina Antarbudaya (YBA), contributing to student exchange programs and promoting cross-cultural understanding.
My coaching philosophy centers on building strong relationships with my clients, understanding their goals, and guiding them on a journey of sustainable transformation. I firmly believe that everyone possesses untapped potential, and it is my mission to help individuals become the best version of themselves.
As a professional coach, I am devoted to unlocking your true potential, igniting your passion, and fostering lasting positive change in both your personal and professional life. Together, let's embark on a transformative journey to realize your dreams and aspirations.
Civil Engineer - Trisakti University Jakarta, 1998
Active volunteer of AFS/Yayasan Bina Antarbudaya since 1991 until now, providing the opportunity for youth who are potentially to be future leaders through cross cultural learning and student exchange program.
Earlier career:
- English Teacher at LB LIA Bekasi in 1998.
- Part time English Dubber at Saari Studio SCTV in 1997-1998.
- Staff at the National Office of the Indonesia Employers' Association (DPP APINDO) in 1998-1999.
- Started career as Management Trainee in PT Multi Bintang Indonesia in 1999, until being appointed as HR Director from 2011 until 2018, then as Director of Yayasan Sahabat Multi Bintang until 2019.
- Full time professional Coach in since August 2019.
- Head of Human Resources & General Affairs of PT Blue Gas Indonesia starting June 2023.
- Organization Development by Howard Hermes
- Accredited Certified Coach (ACC) by International Coaching Federation
- Intuitive Coaching Card Practitioner and Certified Trainer - Integra, Jakarta
- Career Development & Transition Coach - Knowdell, Jakarta
- Business Strategic Practitioner, Smart Business Coaching Firm, Jakarta
- Certified Profesional Coach (CPC) – Coaching Indonesia, Jakarta
- Certified Executive Coach (CEC) – Coaching Indonesia, Jakarta
- Transformative Coaching – Coach Master Academy Singapore, Jakarta
- SCQuARE, Strategic Communication, MBI, Jakarta
- Neuro Linguistic Programming Licensed Practitioner – Inspirasi Indonesia, Jakarta
- Behavior Interview, Hay, Jakarta
Apa kata klien
Talking to coach Hning help me find out what should I do bring me to my goal.
Muhammad Rijali Riyadi
Kepala Sekolah, Guru
Sangat membantu untuk membuat saya menjadi lebih tahu mana yang perlu saya prioritaskan untuk mencapai tujuan utama saya. Sesi yang dibawakan oleh Coach Hning juga santai namun tetap beralur—fokus hingga saya bisa menyadari apa more...
Linda Amelia Rachmawati
Student
Sesi coaching ini membuat saya lebih aktif berefleksi sehingga saya bisa memakai perspektif baru dan menata ulang prioritas & langkah yg harus segera saya putuskan dan lakukan. Selama ini saya selalu ragu dan bingung, ternyata m more...
Ainanur Luthfiana
-
Hning Wicaksono is available to coach you in:
4 session
29 Oct 2020 - 31 Dec 2022
Rebound Yourself merupakan layanan program coaching bagi Anda yang menginginkan pengembangan di area pekerjaan, karir, bisnis, dan aspek kehidupan lainnya. Masukkan detil di bawah ini untuk mendapatkan 1 kali sesi FREE coaching bersama coach pilihan Anda:
4 session
14 Mar 2022 - 31 Dec 2022
Temukan kejelasan arah karier yang sesuai dengan purpose Anda. Buat strategi untuk pencapaian visi karier yang dilengkapi rencana dan strategi.
Hilangkan kebiasaan buruk dan pikiran negatif agar Anda menjadi orang yang lebih produktif dan berprestasi.
New Video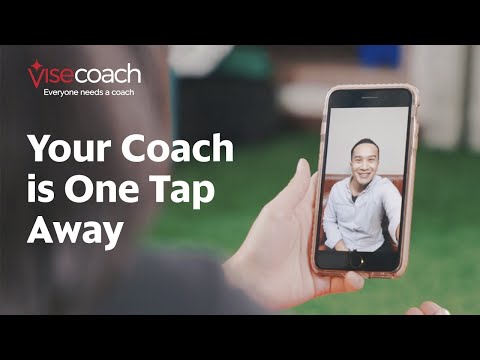 Video
Bayangkan jika Anda punya partner yang tidak hanya bisa diajak be...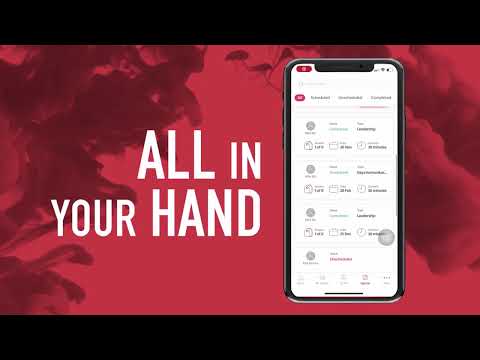 Video
Get ready to enter the new era of coaching. Find coaches with you...