Ilmia Lasmita, known as Mita, is a certified Transformation Coach with credentials as a Certified Professional Coach and Certified Executive Coach from Coaching Indonesia, and she holds an ACC (Associate Certified Coach) accreditation from the International Coaching Federation (ICF).
Mita, characterized by her positive personality and strengthened by her educational background in communication studies, provides her clients with flexible, and friendly coaching support. With her exceptional active listening skills and strong presence, Mita engages in coaching sessions wholeheartedly and with an open mind. Clients feel like they have found a genuine friend they can trust, someone who understands, appreciates, and accepts them as they work towards achieving their goals. Through her coaching approach, Mita believes her clients can grow into their best selves while preserving their unique identities.
In addition to her coaching expertise, Mita is an accomplished writer who contributes to books on parenting and self-improvement, as well as various articles and short stories on social media focused on empowerment, motivation, self-transformation, and effective parenting.
As an activist in the parenting community, a practitioner of NLP, and a facilitator in parenting and self-improvement training, Mita actively participates in parenting groups and training organizers in Indonesia. She generously offers both paid and pro bono sessions for coaching, training, parenting, self-empowerment, and motivation, conducting them both online and offline.
Mita specializes in Transformative Coaching, focusing on Self-Growth, Wellness, and Parenting, to help her clients develop in various areas, such as:
- Self-management (physical, mental, and emotional)
- Emotion management (anger, stress, forgiveness)
- Maintaining balance and spiritual well-being
- Building healthy relationships and effective communication with oneself and others
- Enhancing a meaningful and happy quality of life
- Boosting self-confidence and resilience
- Identifying and realizing personal passions and missions
- Unleashing potential to achieve future aspirations and goals
- Overcoming self-limiting beliefs
- Breaking bad habits and adopting positive ones
- Healing from past wounds, traumas, or negative experiences
- Letting go of depression, anxiety, or stress
- Becoming a better parent with effective parenting strategies
- Cultivating harmonious relationships within the family
Mita firmly believes in the potential and aspirations of every individual. With her coaching sessions, Mita is fully prepared to accompany her clients on their transformative journey towards their desired aspirations
.
To schedule a coaching session with Mita, interested individuals can contact her via email at ilmia.lasmita@ymail.com or through WhatsApp at +31621314877.
- Bachelor in Communication Studies
- Diploma in Secretary and Office Management
- Professional Coach
- Associate Coach of Coaching Indonesia
- Trainer & Facilitator
- Executive Secretary
- Credentialed ICF ACC
- Certified Executive Coach
- Certified Professional Coach
- Certified NLP Master Practitioner
- Personal Clients
- Private Companies
- Training Organizers
- Schools
- Embassy of Indonesia
Apa kata klien
Mba Mita sangat membantu saya menemukan cara untuk menyelesaikan masalah saya dan membantu saya utk bisa fokus.
Pandhora Sari
Terimakasih banyak kak Mita atas waktunya, beruntung banget ketemu sama kak Mita orangnya ramah dan bisa menghidupkan suasana Setelah sesi ini, saya lebih percaya diri untuk mengutarakan pendapat dan juga pemikiran menjadi lebih more...
Citra Maharani
Terimakasih, Alhamdulillah, barokallah...semoga sesi coaching 2 ini semakin menumbuhkan dan membangun komunikasi yang efektif antara warga sekolah,pendidik, kepala sekolah,peserta didik,karyawan ,orangtua/wali murid dan masyarak more...
Lastri Bintarum,M.Pd.
-
Selalu ada jalan untuk mau berubah tumbuh lebih baik Alhamdulillah coaching dg mba mita membuat saya lebih kebuka ttg apa yg hrs saya rubah dan langkah apa yg hrs saya lakukan. Mau berubah dan mengubah Benang kusut yg dikepala s more...
Suminah
coachingnya menggunakan bahasa yg mudah dipahami dan bisa didengar enak (tidak menggurui), sopan dan menghargai masukan dan pendapat dr client
DEWI MUSTIKAWATI
TBA
Berbagu cerita bersama mbak ilmi sungguh menyenangkan. Bahkan banyak juga insight2 bru yg bs dikembangkan. Terima kasih vicecoach
Ade Syaputra, S.S.
TBA
Terima kasih bu Mita sudah menjalin silaturohim dan berbincang panjang lebar berkaitan dangan Grow Mindset dalam menjalani peran sebagai pendidik, ide yang biasa menjadi spektakuler dan memotivasi. Semoga memperkuat dorongan dan k more...
Rahadian Sidik Cahyo Munandar
-
Coach Mita helps me "fix" my kinda fixed mindset. Thank you, Coach~ Barakallah.. (BGM yg tepat nampaknya Fix You dari Coldplay mungkin yaa 😁)
Peppy Febriandini
-
Ilmia Lasmita is available to coach you in:
4 session
29 Oct 2020 - 31 Dec 2022
Rebound Yourself merupakan layanan program coaching bagi Anda yang menginginkan pengembangan di area pekerjaan, karir, bisnis, dan aspek kehidupan lainnya. Masukkan detil di bawah ini untuk mendapatkan 1 kali sesi FREE coaching bersama coach pilihan Anda:
Kenali diri Anda sebagai seorang millennial yang sedang membesarkan anak dan ingin membangun pola asuh yang tepat di zaman yang serba digital dan menantang ini.
New Video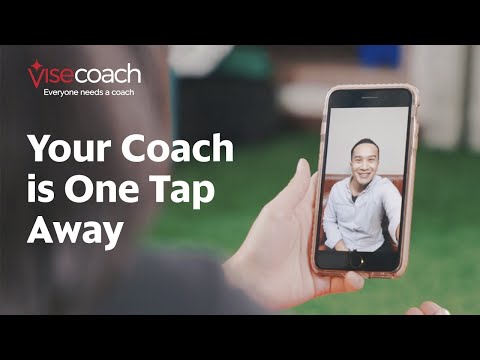 Video
Bayangkan jika Anda punya partner yang tidak hanya bisa diajak be...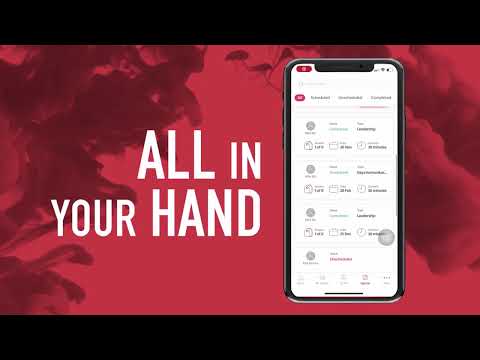 Video
Get ready to enter the new era of coaching. Find coaches with you...