Indra Soebardi is an accomplished Executive Life Coach, with 10+ years coaching experience. With a Bachelor's degree in Anthropology and Sociology from the prestigious Australian National University (ANU) in Canberra, Indra brings a unique perspective to her coaching practice.

Indra's commitment to continuous growth is evident through her graduate diploma from Newfield Network's Ontological Coach Training Program and her certification as a Certified Professional Coach (CPC) by Coaching Indonesia. Furthermore, she has honed her skills as a Certified Breakthrough Coach through the esteemed Breakthrough Coaching Program by Dr. Marcia Reynolds of CoVisioning LLC in the USA.

As an active member of the International Coach Federation (ICF) Jakarta Chapter, Indra consistently upholds the highest professional standards in coaching. Her expertise encompasses a wide range of services, including Executive Coaching, Career and Transitions Coaching, and Life Coaching.

Indra is not only adept in English and Bahasa Indonesia but also possesses the unique ability to communicate through the language of love, understanding, and tolerance. This enables her to connect deeply with her clients on an emotional level.

Drawing from her 14 years of experience in the marketing communications industry, working with prestigious agencies such as Ogilvy & Mather and Leo Burnett, Indra understands the challenges faced by professionals in the corporate world. As the owner and Managing Director of a boutique Executive Search firm, she brings a wealth of leadership and corporate experience to her coaching practice.

Indra's influence extends internationally, having worked with clients from Indonesia, Australia, Singapore, and the United States, as well as individuals from Mexico, the Philippines, New Zealand, and Malaysia, among others. Her exceptional international exposure allows her to provide a global perspective and cater to a diverse clientele.

Indra has had the privilege of coaching top-level executives in various organizations, including Pertamina, Global Digital Niaga (GDN – BLIBLI.com), Bank BTN, NSW Government, Australia (Department of Communities and Justice), Honda Prospect Motors, and The Asia Foundation, to name just a few.

With her extensive expertise and a track record of success, Indra is the coach for professionals seeking transformative results.

Embark on a coaching journey with Indra and experience extraordinary growth, empowerment, and success in both your personal and professional life.
Bachelor of Arts, Anthropology, Sociology, Australian National University (ANU) Canberra
Credentials

Graduate Diploma, Newfield Network's (Asia) Ontological Coach Training Program

ICF CPC (Certified Professional Coach) by Coaching Indonesia

Certified Breakthrough Coach - Breakthrough Coaching Program by Dr. Marcia Reynolds, CoVisioning LLC USA & WBECS .

Member of ICF, International Coach Federation, Jakarta Chapter.
Apa kata klien
Coach Indra orang yg semangat dan membangkitkan semangat. Sukses slalu coach
Arga Pradana
-
Hari ini rasanya ingin saya jadikan sebagai hari 'healing' nasional bagi diri saya. I am free from those rotting thoughts. I am ready to be me. Terima kasih sedalam - dalamnya, coach. Terima kasih tim SMSG. Sukses selalu.
Firly Ratna Fauzia
Inspiring as always
Dewi Suharya
Regional Director Alzheimer's Disease International / Founder Azheimer's Indonesia
Coach is very wise and help me to reflect things , its been such a fun session indeed!
Dewi Suharya
Regional Director Alzheimer's Disease International / Founder Azheimer's Indonesia
My coach, Indra, has the optimum combination of skills to help me regain my self confidence and conviction of purpose.
Dr. Lee
Playwright and Academician
Untuk Mbak Indra terima kasih banyak untuk bimbingannya :) Untuk masukan nya lebih sabar lagi untuk selalu melatih saya untuk jadi lebih baik :)
Arya Sanjaya
Security Guard ISS
Indra Soebardi is available to coach you in:
4 session
29 Oct 2020 - 31 Dec 2022
Rebound Yourself merupakan layanan program coaching bagi Anda yang menginginkan pengembangan di area pekerjaan, karir, bisnis, dan aspek kehidupan lainnya. Masukkan detil di bawah ini untuk mendapatkan 1 kali sesi FREE coaching bersama coach pilihan Anda:
Bangun citra diri bagi kamu yang masih single dan ingin menemukan pasangan. Perkuat intensi dan pikiran untuk menarik kehadiran calon pasangan yang diinginkan.
4 kali sesi coaching bersama Love Coach bagi Anda yang ingin meningkatkan kualitas hubungan dengan pasangan baik itu kekasih, suami, atau istri Anda saat ini.
New Video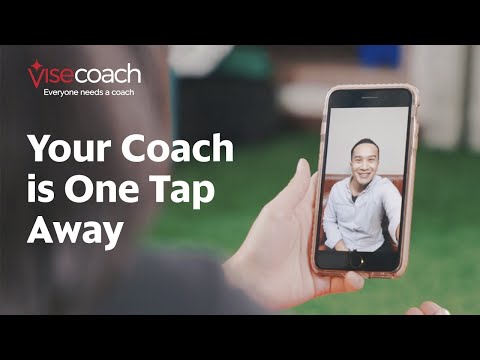 Video
Bayangkan jika Anda punya partner yang tidak hanya bisa diajak be...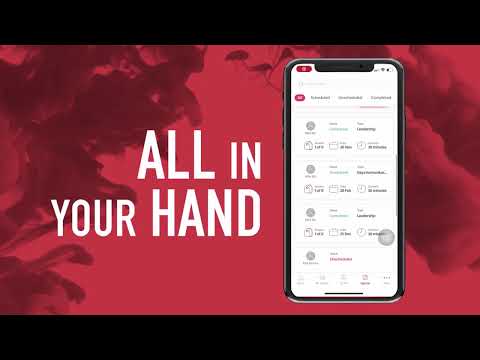 Video
Get ready to enter the new era of coaching. Find coaches with you...