Irfan is a Graduate from Bandung Institute of Technology in Civil Engineering. But It is after joining P&G, that he developed his sales competency and go to market knowledge. Having higher aspiration, Irfan took Master Degree in Management later on. Various professional career in several industries has enriched Irfan with creativity in developing solution to a problem. Maximising his potential to work with people, Irfan has also taken the International Coaching Certification.
During the 20 years of professional career, Irfan has worked on sales development, sales capability development, go to market strategy and implementation, as well as product and promotion management. He has held various strategic positions such as Regional Manager at Nokia, Head of Sales & Trade Marketing at Bayer and the latest one was Head of Product Adoption at Grab-OVO. In the last 5 years, he has also developed as Executive Coach with Coaching Indonesia and has been collecting 700+ coaching hours. 
Being a part of various industries and also founding his own company in healthcare business, has given Irfan broad understanding of business models, which has made him an effective sounding board for clients. His ability on challenging "status quo" and curiosity proven to be valuable  on assisting his clients bringing out their potential and help them find their own strategy to achieve their objectives.
Currently, he focus his energy in developing his healthcare startup company as well as building development programs and coaching services to help sales people bring out their best potentials to overcome current and future challenges in Business & Sales environment.
Master, Management, 2004 - 2006, Universitas Gadjah Mada

Bachelor, Civil Engineering, 1995 - 2000, Institut Teknologi Bandung
Founder - CFO of Weltek Indonesia - BuBidan (Present)

Head of Sales & Marketing at Coaching Indonesia Edukasi (Present)

Executive Sales Coach at Coaching Indonesia Services (Present)

Head of SME Product Adoption at Grab-OVO

Head of Sales & Trade Marketing at Bayer Consumer Health

Regional Manager at Nokia

Regional Sales Manager at Shell Consumer Lubricant

Account Manager at Procter & Gamble
Certified Executive Coach

Certified Sales Coach

Certified Business Coach

Certified Professional Coach

ICF - Professional Certified Coach (International License 0092002951)
Darya Varia, Sriboga Flour Mills, Hypermart, SC Johnson, Bayer Consumer Health, Arnotts Indonesia, British American Tobacco, Heidelberg Druckmachine, Essilor-NVG, Freeport Indonesia, Institut Teknologi Bandung, Astra Honda Motor, Toyota Astra Motor, Indonesia Stock Exchange IDX, AXA Mandiri, BNI Life, Essilor, MPM Distributor, Japan Tobacco International, East West Indonesia, Sunthi Sepuri.
Apa kata klien
Saya sangat tercerahkan dan merasa sangat bahagia,, dengan sesi coaching ini, terimakasih coach Irfan,,see you
mutiatus salafi
-
Friendly, suasana diskusi yang hidup, terarah, terbuka dalam menyampaikan pendapat. jelasnya sangat membuka wawasan saya ketika beliau berbicara dan apa yang disampaikan sangat relate dengan kondisi dunia kerja yang saat ini saya more...
Ripin
Dari hasil coaching sangat membantu fokus mencari solusi yang sangat efective
Budi Hariyono
National Sales Marketing
Sangat membantu saya untuk memahami dan memetakan startegi yang tepat dalam situasi saat ini.
Agus Pradana Kurniawan
Area Sales Marketing Manager
Komunikasinya Natural dan Membantu kita Untuk Memunculkan Ide2 yg Lebih Ter arah.
Hendra Cipta Sidabutar
Area Sales Marketing Manager
Terima kasih untuk sesi pertama yang menjadi cermin saya
Danny Wangsahardja
Coach
Untuk pertemuan pertama saya merasa puas, tanpa terkesan memaksa, namun sangat natural, saya jadi bisa sharpening isi kepala saya sendiri. thankyou coach Irfan..
Ade Ismi Darmayani
Executive Star
Saya sangat bersyukur bisa mendapatkan kesempatan di coach oleh mas Irfan yang sabar dan sangat mindful sangat proses. Kesempatan ini memberikan pembelajaran untuk bisa duduk dan merasakan dampak dari pendekatan coach yang sangat more...
Linawati Hambali
Psychologist
Irfan Prarendra is available to coach you in:
4 session
29 Oct 2020 - 31 Dec 2022
Rebound Yourself merupakan layanan program coaching bagi Anda yang menginginkan pengembangan di area pekerjaan, karir, bisnis, dan aspek kehidupan lainnya. Masukkan detil di bawah ini untuk mendapatkan 1 kali sesi FREE coaching bersama coach pilihan Anda:
6 kali sesi Business Coaching untuk menganalisa keefektifan proses bisnis Anda dan membuat strategi pengembangan bisnis yang lebih mencerminkan daya saing.
New Video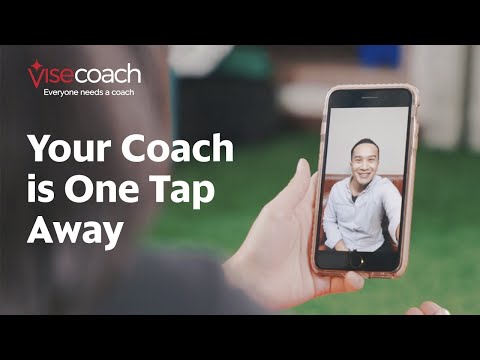 Video
Bayangkan jika Anda punya partner yang tidak hanya bisa diajak be...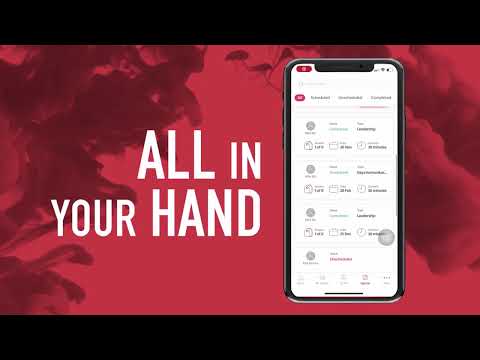 Video
Get ready to enter the new era of coaching. Find coaches with you...