Profile Iris Salamah Purwandari
About Iris Salamah Purwandari
Her mission as a Coach is to be the partner of her clients in finding their true selves and their own path which eventually driving themselves to find their own goal(s) and purpose(s).
.
● Certified Professional Coach of International Coaching Federation;
● Certified Executive Coach of International Coaching Federation;
● Certified Points of You Explorer, Points of You;
● ICF Registered Member and ICF Jakarta Chapter;
● Bachelor of Psychology, Univ. of Indonesia;
● Magister Management of Finance, Univ. of Indonesia;
● More than 25 years' experiences as HR professional and HR consulting in the local as well as multinationals (🇩🇪 🇧🇪 🇺🇸 🇮🇪) across various industries, i.e. Agriculture, Forestry, Mining, Heavy Equipment, Automotive, Banking, Teleco, Directorate General of Customs and Excise (Indonesia), Pharma, Flavors & Fragrances, Food and Beverages, Ministry of State-Owned Enterprises, School, Television;
● Currently still active as HR Lead Indonesia and an internal coach of a multinational company;
● Parenting 2 beautiful kids, who pursue different life paths. The elder, 👦🏻♂️, is now at TU Leibniz Hannover, Germany, majoring in Mechatronic, and the younger, 🙍🏻‍♀️♀️, is in Public High School 28 majoring Physics with Bronze Medalist at SEA Games 2019 in her hand;
● Contuining her passion in choir and hiking;
providing sufficient knowledge as well as hands-on experience to partner you in the following fields: 
#leadership #career #personalgrowth #sales #business #parenting #sportsparenting #parentingathlete #parentingteenage #school
Client List:
Elnusa, Univ. of Atmajaya, MetroTV, CIKAL, Kementrian BUMN
Iris Salamah Purwandari is available to coach you in:
4 session
29 Oct 2020 - 31 Dec 2022
Rebound Yourself merupakan layanan program coaching bagi Anda yang menginginkan pengembangan di area pekerjaan, karir, bisnis, dan aspek kehidupan lainnya. Masukkan detil di bawah ini untuk mendapatkan 1 kali sesi FREE coaching bersama coach pilihan Anda:
New Video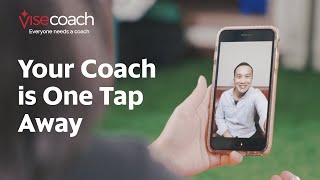 Video
Bayangkan jika Anda punya partner yang tidak hanya bisa diajak be...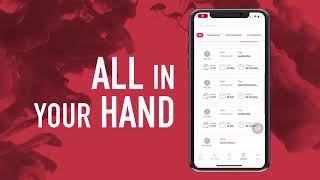 Video
Get ready to enter the new era of coaching. Find coaches with you...