As an executive and transformational coach, Lina enjoys creating reflective space for her clients allowing them to bring a deeper awareness and reconnect with their natural best.
Lina's expertise in Emotional Intelligence and Human Transformation enables her to blend systemic thinking in coaching with psychological dimension of human being to help executives and leaders understand complexities of corporate world and yet achieve clarity on what they can do to succeed in their direction.
Prior to becoming a coach, Lina worked for 15 years in various roles in a multi national technology company. This corporate experience has shaped her leadership style and interpersonal skills along with rich learning experience in marketing strategy, business development, and customer relationship.
Since 2011 she has dedicated her time to create more impact on people through coaching profession.
She blends the art and science of coaching to help corporate leaders become aware of parallel aspects that influence their decisions about people and business.
As a result, not only performance is achieved but also engagement quality between individuals in the workplace is equally improved.
Coaching Expertise
In the field of corporate and executive coaching, Lina specialises her expertise in the areas of:
- Mindset and behavioral change
- Communication and interpersonal skills
- Developing core strengths
- Developing inspirational leadership
- High performance collaboration
- Building coaching culture
15 years working experience in technology at IBM Indonesia
ICF Professional Certified Coach (PCC)
Bank Indonesia, Kementerian BUMN, PwC Indonesia, Bank BTN, Bank Rakyat Indonesia, Askrindo, Asahimas, Hana Bank, Telkomsel, SKK Migas, Pertamina, MayBank, Indosat Ooredoo, Denso, HM Sampoerna, Bank UOB, International Flavor & Fragrance, AXA Mandiri Financial Services, Astra Honda Motor, BFI Finance, Djarum, Perusahaan Listrik Negara, Indonesia Stock Exchange, Kementerian Keuangan, BPJS Ketenagakerjaan, Asian Agri, Agung Totyota, FWD Insurance, DJP - Direktorat Jendral Pajak, PPA - Putra Perkasa Abadi, Sinar Mas Land, Tokio Marine, FIF, Kementrian PUPR, USAID and many more
Apa kata klien
I love the first session of discovery coaching, coach Lina is also helpful and supportive. The session is taking longer time then it should be but coach Lina still continue with the session. Thank you!
Dilano Satria
Head of Data
Coach Lina gives an extraordinary perspective how to develop an individual talent of leadership. She explored deeply to discover the best potential strenght of coachee. The lectures and recommendations provided best learning for m more...
Annas Iswahyudi
Kepala Divisi/Setara
Coaching Indonesia has provided insight and training that is very useful for us as coaching learners, the method used is considered effective, considering that this program is conducted online. The combination of theory - deepen more...
Setiarsa Heru Wibowo
Head of Department
Sesi coaching ini sangat berdampak pada pengendalian diri saya sehari-hari. Semua hal dilakukan secara sadar, bertahap dan memiliki timeline. sehingga saya dapat memiliki visi atau misi yang jelas untuk mencapai sebuah tujuan.
Eden Widhiatmana
Area Retail Development Manager
Bu Lina was very engaging and the goal to capture development needs pretty much has been captured on the session.
Rani Kemalasari
Org. Transformation & Change Manager
Coach Lina had been helping me when we were done the first session coaching. She was listened carefully, simplified my constraints , deep explored my stories & my potential aspect that could be developed more. And also she had bee more...
Adi Umardani
Leader
Tidak ada input untuk mbak Lina, saya sangat berterima kasih karena dari sesi saya dengan mbak Lina dapat membuka pikiran saya untuk tidak overthinking dan merubah mindset saya terhadap perubahan leadership yang saya alami selama more...
Dwi Ratna Sekarwati
HRBP
Coach Lina mampu membuka perspektif baru kepada saya mengenai respon seperti yang saya perlu explore di dalam menghadapi negative comments/discussion di situasi yg sulit ini.
Daru Mukarta
Plant Manager
Laurencia Lina is available to coach you in:
4 session
29 Oct 2020 - 31 Dec 2022
Rebound Yourself merupakan layanan program coaching bagi Anda yang menginginkan pengembangan di area pekerjaan, karir, bisnis, dan aspek kehidupan lainnya. Masukkan detil di bawah ini untuk mendapatkan 1 kali sesi FREE coaching bersama coach pilihan Anda:
New Video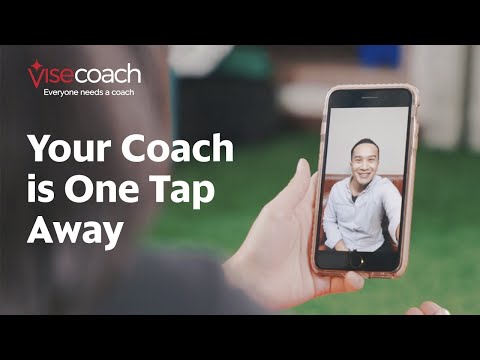 Video
Bayangkan jika Anda punya partner yang tidak hanya bisa diajak be...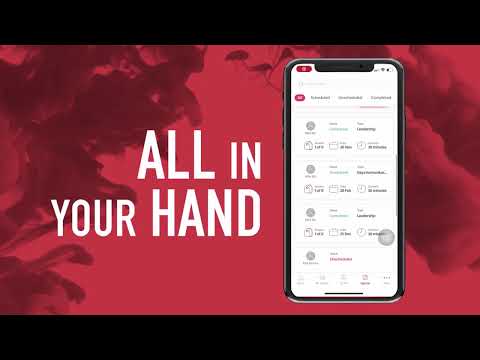 Video
Get ready to enter the new era of coaching. Find coaches with you...