Profile Nizar Dangkua, CEHt., CBC., CEC.
About Nizar Dangkua, CEHt., CBC., CEC.
Founder Neo Light Consulting, Neo Light Designer, Author of "Ketika Slide Berbicara", Certified Business Coach - ICF, Certified Professional Coach - ICF, Certified Master Trainer BNSP, Certified Counselor/Therapist Kampoong Hening, Certified ESQ Hypnotherapist, NLP Practioner, Pengurus Ikaprama SIG Coaching Club - Marketing, Pengurus Asosiasi Promotor STIFIn (APS) - Humas & Jaringan, Coach/Trainer at PT United Tractors Tbk, Certified Trainer/Promotor STIFIn, Learning Partner High Performa, Learning Partner Akademi Trainer Competencies : Industrial Relation, Human Capital Management, People Development, Remanufacturing Management, Maintenance Management, Overhaul Management, Customer Support Management,Complaint Handling Management, Strategic Management, Marketing Management, Inventory Management, Distribution & Logistic Management, Warehouse Management, Sales Management Experiences : Associate Industrial Relations, Associate Internal Facilitator Management, Strategic Service Marketing Dept. Head - Reman Business, Service Customer Support Area Sumatera Dept. Head, Sales Customer Support Area Sumatera/Agro/Forestry, Parts Marketing/Inventory Dept. Head - Komatsu Product, Parts Marketing/Inventory Section Head - Komatsu Product, Branch Parts Dept. Head, Production & Inventory Planning Control Leader Motivation : Mewujudkan visi hidup : "Menjadi Co-creator dari individu/team yang C.R.E.A.T.I.V.E, individu/team yang selalu berbagi semangat dan kebahagiaan dengan energik, powerful dan penuh tanggungjawab dengan Coaching, bisa menjadi salah satu jalan untuk mewujudkan Visi Hidup di atas dan bermanfaat seluas - luasnya untuk umat manusia di seluruh Indonesia khususnya dan di seluruh dunia pada umumnya. How to help you : Membantu dengan teknik Coaching yang powerful menggunakan metode i-GROW untuk memunculkan Awareness - Mindset - Behavior (AMB) dari Anda sebagai klien, ditambah dengan wawasan dan pengalaman yang sudah cukup luas saat ini. Client List : Personal/Individual, PT. Tripindo Jaya Mahakam, PT. Karunia Tunggal Lestari Others Information : Table tennis, Swimming, Learning, Teaching, TeRuCI Community - Jakatarubs Chapter, DCabID Community - Jakarta Chapter, IID Community, WCI Community - Regional Betawi, MSDH Community - Slide Designer, Asosiasi Promotor STIFIn, Asosiasi Counselor, Coach Indonesia Academy Community
Apa kata klien
Coach Nizar banyak memberikan pertanyaan-pertanyaan yang membuat saya berfikir dan mencari soulusi dari setiap permasalahan yang sedang di bahasa.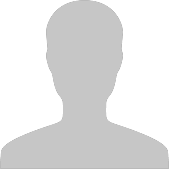 Muhammad Ghalih, S. I. Kom., M. Sc
Co-Founder & CEO di Yayasan Ghalih Pelopor Pendidikan (Ghalih Foundation)
Sesi coaching sangat menginspirasi dan banyak pertanyaan yang bisa membantu berpikir secara terstuktur.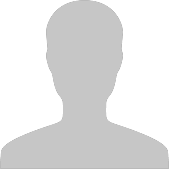 Muhammad Ghalih, S. I. Kom., M. Sc
Co-Founder & CEO di Yayasan Ghalih Pelopor Pendidikan (Ghalih Foundation)
Nizar Dangkua, CEHt., CBC., CEC. is available to coach you in:
4 session
29 Oct 2020 - 30 Nov 2020
Rebound Yourself merupakan layanan program coaching bagi Anda yang menginginkan pengembangan di area pekerjaan, karir, bisnis, dan aspek kehidupan lainnya. Masukkan detil di bawah ini untuk mendapatkan 1 kali sesi FREE coaching bersama coach pilihan Anda:
3 session
28 May 2021 - 31 Aug 2021
Program business coaching untuk memperkuat keyakinan Anda dalam membangun bisnis otentik dari versi diri terbaik.  Dapatkan 1 kali FREE coaching dan 30% diskon di periode promo!
New Video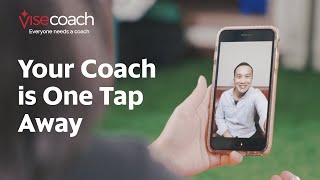 Video
Bayangkan jika Anda punya partner yang tidak hanya bisa diajak be...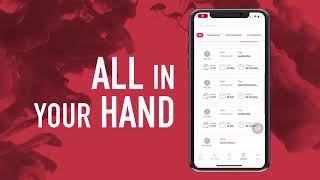 Video
Get ready to enter the new era of coaching. Find coaches with you...