About Me
Utilising her years of leadership experience, Erni, known as Ms R, helps her clients reflect on their own inner strength to improve their leadership skills in leading themselves, leading teams or leading leaders under her unique coaching drive of 'Awaken the Hero Within You'.
Being exercised through her leadership roles and through conducting many training and mentoring programs, Erni is confident that she has what it takes to help individuals and leaders overcome their challenges both in the personal and leadership world by evoking their awareness and awakening their heroes within.
She believes that when given the correct guidance to reflect on own inner strength through coaching sessions, everyone can learn to become the best version of themselves everyday, thus, become the best leader for themselves, for their teams or for their organizations. 
Professional Experience :
- current 2+ year-role as Leadership, Management and People Development Coach and Mentor at an Australian curriculum-based Early Childhood Development Center;
- current 2+ year-role as Founder, Coach & Mentor of "The 'R' Coaching – Awaken the Hero Within You - Live Happily, Aim for Legendary"
- current 9+ year-role as Founder of a general contractor and supplier company;
- current 24+ year-role as an ESL Trainer and Teacher Trainer for various industries including oil and gas;
- current 9+ year-role as motivational and personal development workshop facilitator or speaker.
- previous 11+ year-role as Co-Founder and Director of a Cambridge curriculum-based international school offering Early Childhood to High School Programs;
Social Activities  :
- Advisor for a non-profit foundation for the disabled focusing on providing advocation and facilitating them to be socially, economically and financially independent;
- Advisor for a non-profit educational foundation managing a Community Library and supporting literacy campaigns. Here, she also founded a free community school for the drop outs and less fortunate children.
Education, Certification & Training :
- Bachelor, English Language Education, Yogyakarta State University 
- Certified Professional Coach (CPC), Coaching Indonesia Academy
- Specialized In-House Training on Leadership, Management, Business and People Development
"As we grow older, let's not forget to grow higher" - Mari tidak hanya menua, tapi juga meninggi.'  (Sri Erniati)
Apa kata klien
Coaching session ini telah membangkitkan kembali semangat saya untuk terus menekuni dunia pendidikan khusus untuk anak usia dini yang sering disebut Golden age. Selama beberapa kurun waktu apa yang pernah saya baca, dengar, pelajari dan praktekkan, terkubur seakan lenyap . Dan dalam kesempatan Coaching sesson ini Ms. Rnie telah membantu menggali dan menemukannya disudut hati yang terdalam... Mutiara yang hilang dulu...jumpa lagi.. Terimakasih banyak.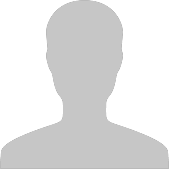 Ni Made Kersi (Ibu Kirana)
Educator
First time doing coaching session and it went very well with a lot of re-discovery about myself. I feel guided to the deeper understanding and wider perspective, with very enjoyable way, thanks to Ms Erni 🙏🏻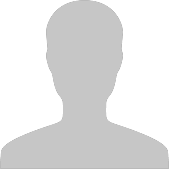 Intan Secondyani
Housewife
Thanks again, Coach Erni. It's so kind of you to give me a free session at weekend. I've learned that we need to focus on a particular emotion before deciding anything. I mean, it's relevant when we feel a lot of emotions at the same time. Hence, being peaceful in our current situation is very important, especially before we make a decision. Always surround ourselves with positive people. It will give us positive energy. Besides, we need to address our idea correctly. Hear (not only listen) to them because there are emotions when someone says something. Never judge people even we don't agree with their ideas. Take them to explore what consequences they will face when choosing their ideas. There are a lot of things that I've learned from Coach Erni during this session. I enjoy making a discussion with Coach Erni. Thanks, coach.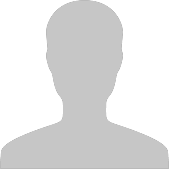 Millenia Rahma Fadhila
Student
Thank you Ms Rnie, Sangat bersyukur untuk kesempatan mengenal, bisa sharing dan ditransfer ilmu oleh Ms R. Saya sangat terbantu dalam 'merapikan' keseharian saya dalam hal personal maupun profesional sebagai ibu dari 4 anak, istri dan sebagai leader ditempat saya bekerja. Saya semakin melihat pekerjaan sebagai panggilan dan bukan beban, dimana pekerjaan dan personal life adalah satu kesatuan yang tidak bisa dipisahkan terutama dalam hal perilaku dan karakter saya sehari-hari. Saya bisa menjalani hari-hari dengan lebih calm, mindful dan grounded dan lebih optimis akan masa depan. Saya belajar untuk tidak reaktif terhadap situasi tapi lebih kepada responsif dengan menggunakan teknik pause and think first before action dan always look inside to know what is my intention. Saya belajar mendalami konsep mindmap untuk project-project yang saya kerjakan baik itu hal besar atau kecil sekalipun dan menggunakan teknik Plan -Do -Review yang membuat pekerjaan menjadi efektif, efisien dan mencapai target. Dalam leadership, saya belajar menjadi pemimpin dengan konsep Push & Pull agar mampu menjadi support beyond team saya dengan maksimal. Ms Rnie membantu saya melihat visi dan tujuan hidup dengan cara yang benar dan menikmati hidup melalui little steps yang sudah saya capai. Saya terbangun untuk terus belajar. Sekarang saya sangat bersemangat untuk belajar dan mengambil kuliah konsentrasi Children and Teenage Counselor Thank you Ms Rnie, your coaching is so powerful! I am so lucky and grateful to be your coachee.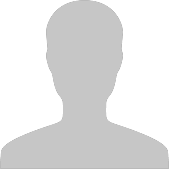 Golda M. Nainggolan
School Founder & Director
1. Sesi coaching yang saya ikuti kali ini semakin menguatkan saya untuk berkembang dan menjadi lebih positif. 2. Mengubah cara berfikir saya dengan melihat dari sisi lain. 3. Menguatkan saya dalam menjalani rintangan dalam berelasi dengan orang-orang yang saya kasihi. 4. Yang paling terhebat adalah saya sekarang bisa belajar mencintai diri saya sendiri. Terimakasih Ms R, karena sudah membuat jalan berfikir yang lebih baik buat saya.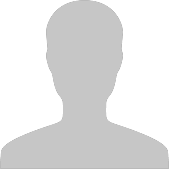 Charnia Pangaribuan
HR & Admin Coordinator
Excellent. Coach Erni membantu saya menyadari diri saya sendiri dengan pelan-pelan membuka kesadaran saya. Saya mampu menjadi terbuka karena Coach Erni membuat saya nyaman untuk terbuka dan berani untuk menatap diri saya sejujurnya. Keep up the good work.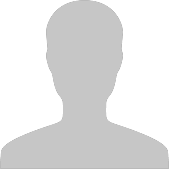 Laurentia Sumarni
University Lecturer
MS erni memiliki cara yang cukup unik untuk menggali pribadi seseorang, Beliau mampu mengajak coache untuk menceritakan masalah hidup tanpa beban dan merasa malu. Hal paling saya sukai dari setiap sesi adalah beliau tidak pernah menjugde saya berada di posisi yang benar atau salah. Bahkan pelajaran terbesar yang saya ambil selama sesi adalah bahwa saya tidak boleh menjudge diri sendiri dan membantu saya untuk melihat masalah sebagai bagian dari rasa bersyukur. Beliau selalu memancing untuk mengembangkan pola pikir dan emosional ke level yang lebih tinggi. Hidup adalah proses dan tidak pernah ada kata telambat untuk memperbaiki diri. Terima kasih Ms erni atas kesempatan dan waktu yang luar biasa, sesi yang singkat namun bermakna untuk setiap perjalanan hidup saya. Bahagia selalu Ms Erni!!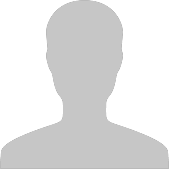 Rintha Arini
Teacher
Sesi coaching yang nyaman dan ramah, dan berhasil membantu saya menemukan sendiri jawaban atas tantangan yang saya hadapi. Ada 3 point yang saya peroleh dari sesi coaching yaitu : 1. Pentingnya memiliki tujuan 2. Menerima proses 3. Memiliki growth mindset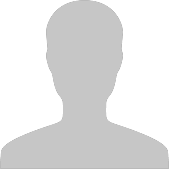 Putu Cita
Coach
Sri Erniati is available to coach you in:
4 session
29 Oct 2020 - 30 Nov 2020
Rebound Yourself merupakan layanan program coaching bagi Anda yang menginginkan pengembangan di area pekerjaan, karir, bisnis, dan aspek kehidupan lainnya. Masukkan detil di bawah ini untuk mendapatkan 1 kali sesi FREE coaching bersama coach pilihan Anda:
New Video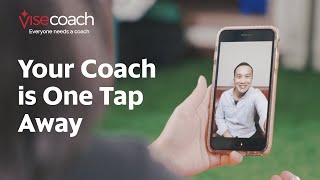 Video
Bayangkan jika Anda punya partner yang tidak hanya bisa diajak be...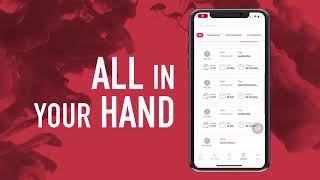 Video
Get ready to enter the new era of coaching. Find coaches with you...