About Sri Erniati
Utilising her years of leadership experience, Erni, known as Ms R, helps her clients reflect on their own inner strength to improve their leadership skills in leading themselves, leading teams or leading leaders under her unique coaching drive of 'Awaken the Hero Within You'.
Being exercised through her leadership roles and through conducting many training and mentoring programs, Erni is confident that she has what it takes to help individuals and leaders overcome their challenges both in the personal and leadership world by evoking their awareness and awakening their heroes within.
She believes that when given the correct guidance to reflect on own inner strength through coaching sessions, everyone can learn to become the best version of themselves everyday, thus, become the best leader for themselves, for their teams or for their organizations.
Professional Experience :
- current 2+ year-role as Leadership, Management and People Development Coach and Mentor at an Australian curriculum-based Early Childhood Development Center;
- current 2+ year-role as Founder, Coach & Mentor of "The 'R' Coaching – Awaken the Hero Within You - Live Happily, Aim for Legendary"
- current 9+ year-role as Founder of a general contractor and supplier company;
- current 24+ year-role as an ESL Trainer and Teacher Trainer for various industries including oil and gas;
- current 9+ year-role as motivational and personal development workshop facilitator or speaker.
- previous 11+ year-role as Co-Founder and Director of a Cambridge curriculum-based international school offering Early Childhood to High School Programs;
Social Activities :
- Advisor for a non-profit foundation for the disabled focusing on providing advocation and facilitating them to be socially, economically and financially independent;
- Advisor for a non-profit educational foundation managing a Community Library and supporting literacy campaigns. Here, she also founded a free community school for the drop outs and less fortunate children.
Education, Certification & Training :
- Bachelor, English Language Education, Yogyakarta State University
- Certified Professional Coach (CPC), Coaching Indonesia Academy
- Specialized In-House Training on Leadership, Management, Business and People Development
"As we grow older, let's not forget to grow higher" - Mari tidak hanya menua, tapi juga meninggi.' (Sri Erniati)
Apa kata klien
Coaching ke 3 (4?) ini memberikan dampak berbeda dari sesi2 sebelumnya. Di antaranya karena telah melakukan apa yang disarankan oleh Coach Erni dan beberapa pembelajaran yang saya lakukan, yang itu mendukung goal dari sesi coaching ini Sharing personal experience Coach Erni yang relate dengan kondisi saya sangat membantu memberikan makna yang dalam atas apa yang telah dilakukan selama coaching Terima kasih banyak Coach Erni Tetap sehat dan sukses selalu.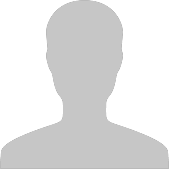 mas diaz
Apa yg saya inginkan dalam hidup. Hidup seperti apa yg ingin saya jalani. Ms Erni membangunkan saya dan membuat berpikir serta menyadarinya. I cannot change my past, but I can start now and change my future.. Just make the first step and suddenly you'll realize that you're ready.. Thank you Ms Erni, You always fire me up.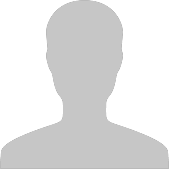 Suci Prihati
Entrepreneur
Thank you to Ms R for helping me to keep aware that what I am doing with my team is to support our ultimate goals, project is just the tools so I have to shifting the way I think from focusing to project into the ultimate goals and developing our self growth during the process. She help me to see the big picture of what I am doing. Thank you Ms R, can not wait for our next session. xoxo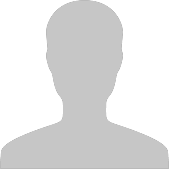 Golda M. Nainggolan
School Founder & Director
Bermanfaat sekali coaching dengan ms R , selesai coaching ntah kenapa saya merasa bahwa saya lebih happy dan plong dan sadar bahwa apa yang saya khawatirkan atau yang saya rasakan selama ini adalah dari diri saya sendiri yang memang belum maksimal menerima keadaan yang ada. sesungguhnya berkah yang saya dapatkan sangat banyak disekeliling saya. saya merasa sangat bersyukur sekali dan akan melakukan perubahan diri sendiri ke arah yang lebih baik. enjoy life dan terus melakukan hal hal yang saya sukai agar lebih produktif lagi. terima kasih coach R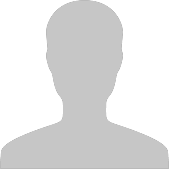 Dewi Puspa Yanti
Entrepreneur
The last coaching session provided me with provisions to take me to the next steps in my project. Miss R's sharing of experiences gave me new inspiration to maintain emotional stability and feelings in the face of future failures. Thank you so much Ms R.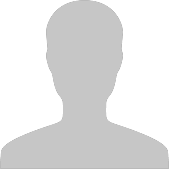 Betaria Larosa
Teacher
Sebagai seorang Leader di salah satu preschool di Balikpapan, saya mendapat banyak pengetahuan dan bimbingan yang luar biasa dari Ms Ernie. Beliau membantu saya mengaktifkan potensi saya sebagai pemimpin yang visioner dan membantu saya untuk menemukan secara pasti apa dan bagaimana visi yang ada di dalam diri saya secara benar dan bagaimana mencapai nya bahkan didalam menjalankan kehidupan sehari-hari. Ms Ernie mengajarkan tentang bagaimana Energi dalam diri kita dapat saya manfaatkan dengan maksimal dengan menyadari secara penuh bahwa pemikiran saya sangat mempengaruhi emosional dan perilaku saya. Saya bersemangat sekali untuk menumbuhkan pola berpikir sadar saya, growing my mindset and keep up my positive thinking especially about myself. Thank you Ms Rnie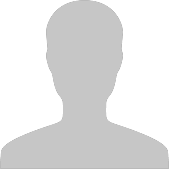 Golda M. Nainggolan
School Founder & Director
Setelah mendapatkan Coaching Session dengan Miss Erni berkaitan dengan Manajemen Kepemimpinan yang Efektif, saya menyadari bahwa pemimpin tidak hanya karena mendapat tanggung jawab dari sebuah lembaga, namun yang lebih penting adalah bagaimana kita dapat menjadi pribadi yang setiap harinya bertumbuh menjadi lebih baik. Saat jalan yang ditempuh dalam proses bertumbuh itu berat, kita dapat selalu mengingat "the WHY" dan juga "the REASON" kita.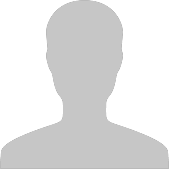 Nana Yuliana
Founder of Edutalks
Secara keseluruhan, miss erni enak diajak untuk ngobrol dan sharing, bisa menggali informasi dan membuka wawasan baru yg ada di dalam diri peserta, khususnya saya. Dari sesi coaching tadi timbul gagasan, ide2 baru, yg sebelumnya belum terpikirkan bagi saya, thank you miss erni. Sesuai dengan tagline dari sharing kita hari ini "Dream and make it happen, if you can imagine it, you can create it".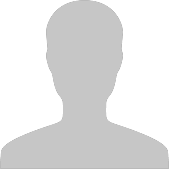 Rizka Febrianti Waluyo
Physiotherapist
Sri Erniati is available to coach you in:
4 session
29 Oct 2020 - 31 Aug 2021
Rebound Yourself merupakan layanan program coaching bagi Anda yang menginginkan pengembangan di area pekerjaan, karir, bisnis, dan aspek kehidupan lainnya. Masukkan detil di bawah ini untuk mendapatkan 1 kali sesi FREE coaching bersama coach pilihan Anda:
Atasi krisis Quarter Life. Ciptakan terobosan di kehidupanmu. Dapatkan 1 kali FREE session dari coach pilihan kamu!
New Video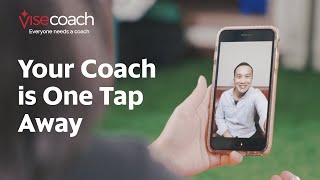 Video
Bayangkan jika Anda punya partner yang tidak hanya bisa diajak be...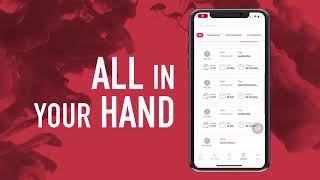 Video
Get ready to enter the new era of coaching. Find coaches with you...