About Alexandria T
Alex is an approable coach with a warm personality. She believes developing mutual trust and respect in a coach-client rapport can create a supportive and secured coaching atmosphere. She also ensures her clients have her undivided attention and presence in every session so that they achieve effective outcomes.
Coaching Niche
Alex has worked with educators, students, HR specialists, business owners, bankers, marketing specialists and corporate executives from both private and government organizations. Her expertise lies in:
· Personal Growth (Higher Education Planning; Research Projects; Fulfillment; Purpose; Potential; Passion; Mindset; Personal Branding)
· Leadership (Leadership Development; Team Development; Communication; Change Management; Under-performance / high-performance; Project Management)
· Career (Career Advancement / Promotion; Career Transition / Change; Work/Life Balance)
1. A degree in Education, TEFL

2. Cambridge Assessment English Certifications:

* CELTA

* Delta (Module 2; Module 3: ELT Management research in marketing - "The Impact of Customer Engagement on Student Retention and Acquisition")


Having more than two decades of experience in training diverse groups across multiple institutions and companies, Alex's competencies range from English teaching to teacher training and education business management.

Alex began her journey as an English teacher in 1997. Skilled in TESOL, education business management and development, she served as Director of Studies, Academic Team Leader, School Business Manager, Head of Business Development, and General Manager for some reputable private institutions between 2004 and 2019.

During her corporate tenure, she displayed exceptional leadership, interpersonal, communication skills and business initiatives to lead her team to success.

In 2019 Alex decided to quit her full time job and became self-employed. Currently, she is helping and empowering others through coaching and training.



·
1. Certified Professional Coach (Coaching Indonesia) -30 Hours (ACSTH)

2. Certified Executive Coach (Coaching Indonesia) - 35 hours (ACSTH)
Apa kata klien
Keraguan untuk bertindak kadang bisa menghinggapi seseorang dan itu menular serta berbahaya! Saya mengalaminya dan itu cukup menguras energi. Jika tidak segera ditangani dapat berdampak buruk bagi lingkungan kerja organisasi. Teri more...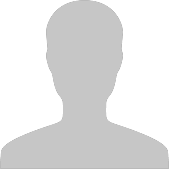 Alphius Yeremia
Consultant
Coach memberi saya kemudahan jalan untuk berpikir dan merealisasikan rencana-rencana. Proses komunikasi berjalan lancar karena Coach komunikatif dan tidak memaksa. Coach Alexandria hebat!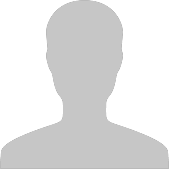 Atika Budhi Utami
Lecturer
Coach Alex sangat membantu dan berperan sbg teman bicara yg sangat perhatian, setelah mengikuti coaching saya bisa melihat dan memahami permasalahan dalam diri saya yg selama ini sy tidak ketahui, serta membantu saya menemukan hal more...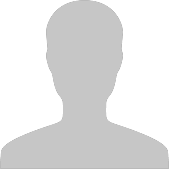 Nurati Rajab, SS, MM
Kepala Sub Bagian Umum dan SDM
Coach Alex is recommended to make your professional life change. She can create my critical thinking and creativity to handle a project.
Nirwati Yapardy
Coach, Trainer, Facilitator, Widyaiswara
Alex benar-benar sahabat sejati ?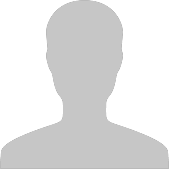 Eki Mery
Marketing Communication
Terima kasih Bu Alex, sudah membantu saya menemukan keseimbangan emosional diri saya, sehingga membantu saya bisa menempatkan peran sebagai Ibu (dengan sisi logika) yang mampu melihat anak saya sebagai pribadi dewasa. Sangat mem more...
Deliany S C Nelwan
Facilitator - John Robert Powers
Coach telah membantu saya dalam memetakan situasi saya. Memberikan saya pertanyaan yang kemudian mendorong saya utk menyampaikan alternatif untuk mencapai goal saya, seperti team building,building awareness (melalui meditasi,yoga more...
Gabriella Muda
TBA
Coach sangat membantu saya untuk membuat plan, memberi referensi, dan meyakinkan saya untuk optimis dan mengambil keputusan sendiri. Pandangan saya semakin terbuka dan optimis akan kemampuan diri sendiri. Saya diarahkan untuk man more...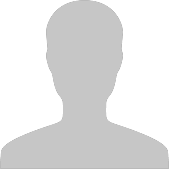 Diana Hariaty S
Account Manager
Alexandria T is available to coach you in:
4 session
29 Oct 2020 - 31 Dec 2021
Rebound Yourself merupakan layanan program coaching bagi Anda yang menginginkan pengembangan di area pekerjaan, karir, bisnis, dan aspek kehidupan lainnya. Masukkan detil di bawah ini untuk mendapatkan 1 kali sesi FREE coaching bersama coach pilihan Anda:
Atasi krisis Quarter Life. Ciptakan terobosan di kehidupanmu. Dapatkan 1 kali FREE session dari coach pilihan kamu!
New Video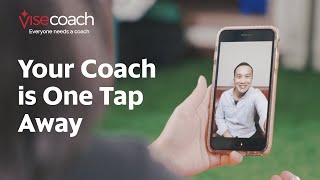 Video
Bayangkan jika Anda punya partner yang tidak hanya bisa diajak be...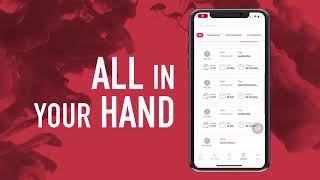 Video
Get ready to enter the new era of coaching. Find coaches with you...