Profile Tjandra Leksanahadi
About Tjandra Leksanahadi
Summary

Tjandra is an Executive, Leadership, Career, and Transformation coach based in Jakarta. He works with senior leaders and talented individuals in developing their capabilities and enabling them to achieve their full potentials.
His experience in deep transformative coaching will engage clients to gain awareness and then use it to create a new and empowering insight to guide future actions

Coaching experience example:

CEO, Jakarta, Consulting - Coach to prepare his organization to be ready for the future
Director, Jakarta, Media company – coach to have a better understanding of herself and self-motivating during her critical career change.
AVP, Jakarta, Insurance company – coach to improve his people skills and working relationships.
Senior Manager, Jakarta, Bank - coach to decide on his career transition
Manager, Jakarta, Ministry of State-Owned Enterprises - coach to understand his leadership style and how to interact better with others.
Manager, Jakarta, Insurance company - coach to be a better leader
Manager, Papua, Port Authority - coach to be a better leader
Superintendant, Kalimantan, Mining company – coach to achieve beyond their target sales and better management of their team.
Architect, Jakarta, Architecture Firm - coach to improve her career and self-development
Entrepreneur, Manila, Business Owner - coach to help decision making
Pastor, Singapore, Church - coach to help better manage work in church
Fresh Graduates, Jakarta and Bandung - coach to design future career

The client list includes:

PT Pelabuhan Indonesia (Pelindao), PT Bumi Makmur Mandiri Utama (BUMA), PT Indosat, PT Bank Rakyat Indonesia (BRI), PT United Overseas Bank (UOB), PT Astra Honda Motor (AHM), PT Bank Pertama tbk, Tempo Media Group, Ciputra Life, Indonesian Ministry of Foreign Affair (Kemenlu), Indonesian Tax Directorate General (Ditjen Pajak), Indonesian Ministry of Government Owned Company (Kemen BUMN), Bandung Institute of Technology, Atma Jaya University, Sekolah Tinggi Akutansi Negara, Vision for Future.

Areas of Expertise:

- Transformative Coaching
- Leadership Coaching
- Career Coaching
- Change Management
- Training
- Project Management

Certifications:
- PCC (Professional Certified Coach) - Internal Coaching Federation (ICF)
- ACC (Associate Certified Coach) - International Coaching Federation (ICF)
- CEC (Certified Executive Coach) - ACSTH (ICF), Coaching Indonesia
- CPC (Certified Professional Coach) - ACSTH (ICF), Coaching Indonesia
- EPC (Entrepreneurship Professional Coach) - Coaching Indonesia
- Advance Transformation Coach - ACTP (ICF), Coach Master Academy
- Core Transformation Coach - ACTP (ICF), Coach Master Academy

Working Experience :
- Coaching Indonesia - Coach
- Maybank Indonesia - Strategy and PMO Office
- AIA Financial - Strategic Initiative Office
- Accenture - Change Management


Coaching Indonesia
Accenture
AIA Financial
Maybank Indonesia

Associate Certified Coach (International Coaching Federation)
Certified Executive Coach (Coaching Indonesia)
Professional Certified Coach (Coaching Indonesia)
Advance Transformative Coach (Coach Master Academy)
Coaching
PT Pelabuhan Indonesia (Pelindo), PT Bumi Makmur Mandiri (BUMA), PT Indosat, Bank Rakyat Indonesia (BRI), Bank United Overseas Bank (UOB), Tiket.com, PT Astra Honda Motor (AHM), Kemenlu, Ditjen Pajak, Ciputra Life Insurance, Ditjen Pajak,, Bank Permata, Kementrian BUMN, Kementrian Luar Negeri, Tempo Media Group, Sekolah Tinggi Akutansi Negara, Institut Teknologi Bandung, Universitas Atmajaya, Vision for Future

Consulting
PT Elnusa, PT Pertamina, PT Pertamina Hulu Energi, PT Unilever Indonesia tbk, PT Perusahaan Listrik Negara (PLN), Maxus YPF, Asia Pulp and Paper (APP), PT Freeport Indonesia, PT Timah tbk, PT Bank Umum Nasional (BUN), PT Trakindo Utama
Tjandra Leksanahadi is available to coach you in:
4 session
29 Oct 2020 - 31 Dec 2022
Rebound Yourself merupakan layanan program coaching bagi Anda yang menginginkan pengembangan di area pekerjaan, karir, bisnis, dan aspek kehidupan lainnya. Masukkan detil di bawah ini untuk mendapatkan 1 kali sesi FREE coaching bersama coach pilihan Anda:
4 session
14 Mar 2022 - 31 Dec 2022
Kembangkan diri Anda menjadi Manajer yang efektif melalui 4 kali pertemuan coaching bersama Leadership Coach pilihan Anda.
New Video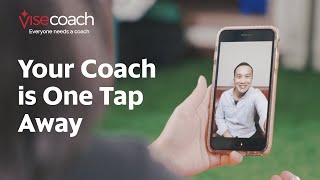 Video
Bayangkan jika Anda punya partner yang tidak hanya bisa diajak be...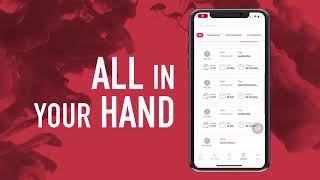 Video
Get ready to enter the new era of coaching. Find coaches with you...